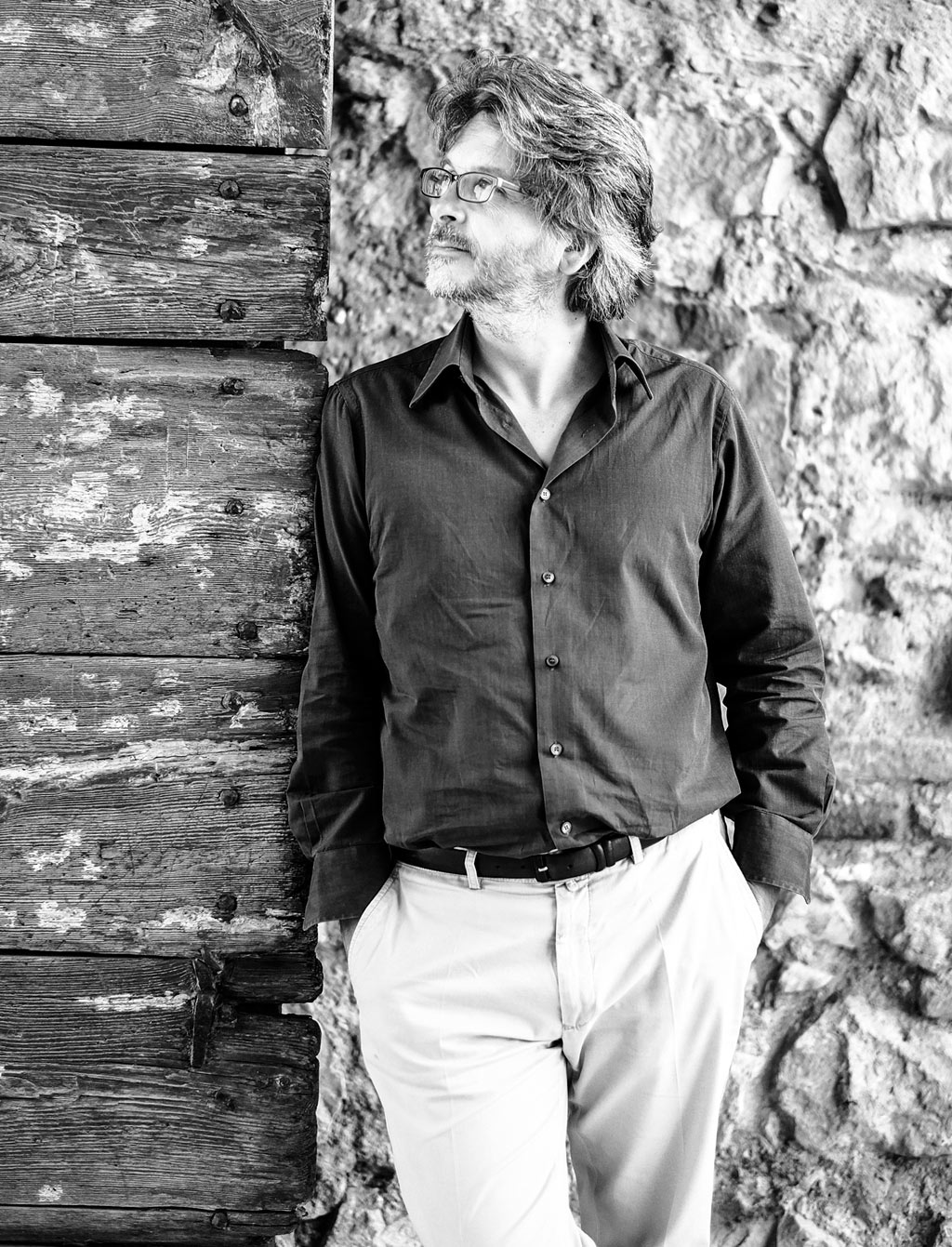 Giuseppe Tortato
Architect and Founder
"ARCHITECTURES THAT ARISE FROM THE CULTURE AND HISTORY OF THE SITES, MARRYING TECHNOLOGY AND THE NATURAL ENVIRONMENT, WITH STRONG INTEGRATION BETWEEN ARCHITECTURE AND LANDSCAPE"
Born in Venice in 1967, Giuseppe Tortato graduated from Milan's Polytechnic University before moving to Amherst, Massachusetts. There, he collaborated with a student of Paolo Soleri in the creation of public and private buildings in accordance with the principles of bioclimatic architecture.
Upon returning to Milan, following a few years of collaboration with Dante Benini, he became an associate of the firm Milan Layout, eventually becoming a co-owner.  In the first decade of the 2000s, he was the creator of the firm's main projects in the Real Estate field, devoting himself to the design of new building complexes and urban renewal projects.
In 2012 he founded both Polisfluxa Srl and Giuseppe Tortato Architetti, "new containers" with which he could pursue his own professional aims, devoting himself to a multidisciplinary and "tailored" approach to architecture and interior design projects for a wide range of clients, both corporate and individual, in Italy and abroad.
His approach to design is the result of research on the topics of sensory experience and sustainability, considering human beings and nature as central elements around which to develop the architectural concept, bringing natural elements into the spaces he designs.
For Beni Stabili he created the concept for the Green Business Hotel in Milan and for GVA Redilco the Hotel Metropole project in Paris, which were respectively the finalist and the winner of the 2009 and 2010 Hospitality Award.
He has worked as a lecturer in hotel design at Milan's POLI.design and Rome's Sapienza University.
With the implementation of the La Forgiatura project in Milan he has captured both national and international attention. He was the only Italian selected from among 40 contestants at the Energy Performance + Architecture Award 2013. With his architecture and retail design projects, he was a finalist in multiple design categories for The Plan Award 2015 and 2016.  In 2017 his design for the AB Medica headquarters was selected for the International Dedalo Minosse Prize.
Currently, supported by a multidisciplinary team of professionals, Giuseppe Tortato carries out research and design activities at the national and international level in the tertiary, residential, retail and interior design sectors.